The I Am My Best blog is about broadening current-day narratives, sharing deeper insights and unpacking issues that affect us all. This blog dives into Relationships, Love, Humanity, Healing, Resilience, Authenticity, Emotional Intelligence, Developing Deeper Awareness, Wellness, Growth-Mindset, Spirituality, Energy, the "Ego", What "Being Our Best" means and so much more!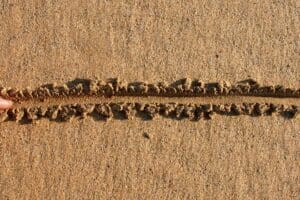 Hello beautiful soul! Today, I'd like to share some key points about boundaries and how they are critical to stepping into your power and showing up as your best self. So, what exactly are boundaries? People often mistake them for "putting up walls", or think it's about closing ourselves off to others. Simply put, boundaries…
Read More

→

With the intention of fostering open minds and open hearts, the I Am My Best Podcast on Spotify digs into important topics that affect us all. Nyle and her guests discuss issues that arise in her own private coaching & consulting practice and the many challenges and wonders of the human condition. 
She dives deep in the conversations, with the hope to provide ways listeners can cultivate greater awareness, authenticity, emotional intelligence, discernment, compassion, acceptance, love, emotional healing, wellbeing, healthy relationships with themselves and others, and to support listeners in living their best lives.
Nyle is also slowly rolling out videos on the I Am My Best Today You Tube channel to create more 'face to face' with listeners and the social media community. Check it out!
It's time to commit to your continued growth. Use these free tools, guides and resources to get started. Keep learning, keep growing, and keep stepping into your power.
START NOW.
*Please note the tools, guides & self-tests provided at this site should not be understood to constitute any type of diagnosis or healthcare recommendation.
Subscribe to our Newsletter now to receive updates and receive exclusive tips, resources and insights on Emotional Intelligence, Emotional Health, Holistic Wellbeing and Energy.